WERBUNG
Nach nur etwa 50 Autominuten erreicht man von Wien aus die wundervolle Landschaft rund um das Wechselgebirge. Wanderungen, Tropfsteinhöhlen, Wald und Wiesen und im Winter Schigebiete: Hier ist es man richtig gut aufgehoben, wenn man dem Trubel und dem Alltag entfliehen mag. Unser Ziel: Der Molzbachhof in Kirchberg.
Selbstfürsorge
Genau das wollte ich. Genauer gesagt WIR. Meine Kolumnistin Alva und ich sind kurzentschlossen losgefahren und haben uns 3 Tage hier im Grünen gegönnt. Die Auszeit ohne Kinder war bewusst gewählt, behutsam vorbereitet und von ganz viel Vorfreude begleitet.
Das Ankommen hat ein paar Stunden gedauert: Sind die Kinder eh nicht traurig? Wollen wir nochmal telefonieren? Hab ich was vergessen? Wollte ich nicht noch mal die Mails checken? …

Nach der ersten Runde im Schwimmteich war es dann da: Das freie Gefühl. Die zarten Seerosen, das Schilf, das sich im leichten Wind biegt, das Rauschen des Wasserfalls und die unzähligen Schmetterlinge und Libellen lenken die Blicke auf das Wesentliche. Die Natur tritt in den Fokus und lässt einem so schnell nicht wieder los. Nach dem erfrischenden Bad im Teich darf die Haut in der Sonne trocknen und der Kiesweg entlang des Gart'ls ist eine Massage für die nackten Füße. Viel zu lang hab ich das leichte, kitzelige Barfußgefühl nicht mehr bewusst gespürt.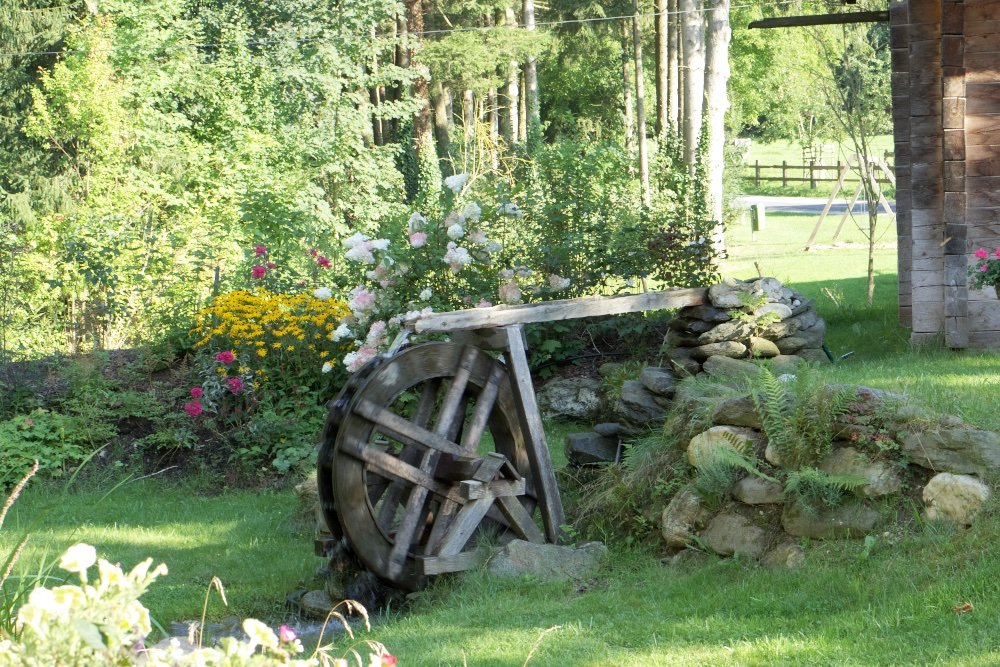 Augen zu und riechen! Die herrlich duftenden Sommerkräuter wachsen hier überall und machen es zum Fest für die Sinne.
Mozbachhof | HOLZBACH
Die Alltagshektik und das "Tun-Müssen" ist schnell vergessen, wenn man den hohen Raum zur Rezeption betritt. Kupfer und Holz dominieren, Helligkeit und Gelassenheit sind sofort zu spüren.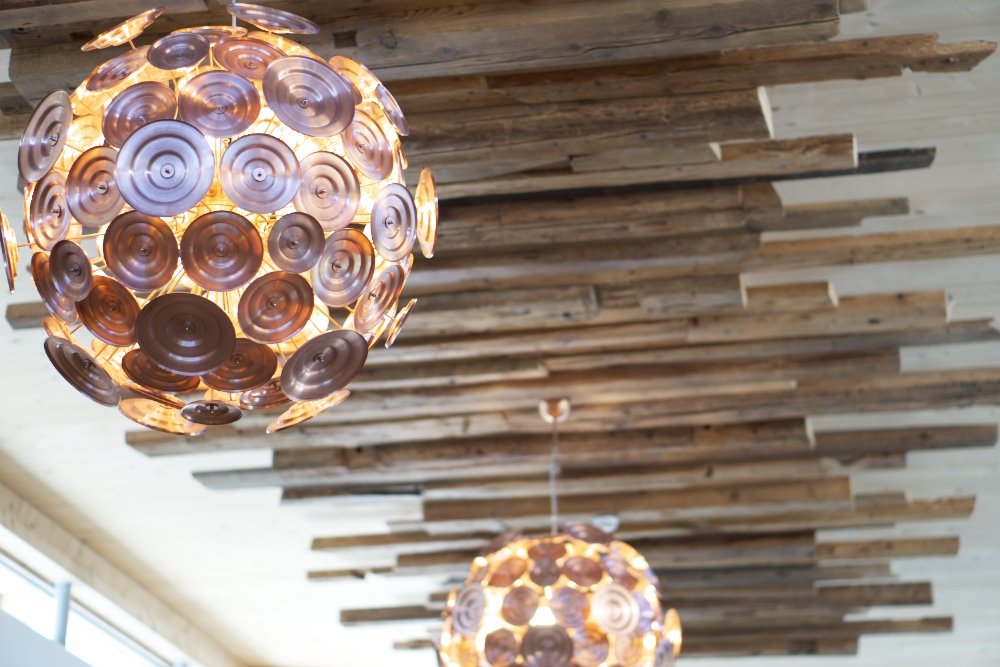 Der Holzbach, der Zubau zum Familienhotel wurde 2017 errichtet. Der Baustoff ist Holz. Mond-Vollholz, das komplett ohne Leime oder Beschichtungen auskommt und nach Erwin Thoma gebaut wurde. Die Zimmer sind sogar mit Holzwänden ausgestattet: der Geruch und die Energie sind sofort spürbar.
Schlafen wie im Wald.
Die Stille, die vom Vollholz ausgeht, trägt laut Medizinern zu besonders tiefem und ruhigen Schlaf bei. Die Suiten im Holzbach sind mit Thoma-Holz ausgestattet und bieten einen wundervollen Ausblick auf das "Gart'l".
FEEL GOOD & lass dich verwöhnen
Saunen, Dampfbäder, Solestollen, Schwimmteich und beheizter Pool sind die wichtigsten Merkmale des "Feel the Gart'l"-Wellness-Bereichs des Molzbachhofs. Schwebeliegen, Wasserbetten, Ruheräume und wohltuende Kosmetikbehandlungen mit den frischen Kräutern aus dem Gart'l bieten feine Momente zum Ankommen, Abschalten und tief Durchatmen. Kosmetik und Anti-Aging, Masken, Gesichts- und Körperbehandlungen, die mit Naturprodukten verwöhnen sind buchbar.
Besonders fein war das FEEL THE GART'L ENTSPANNUNGSBAD "Blütenfee": 25 Minuten in einer Schlammpackung mit duftenden, entspannenden Kräutern aus dem hauseigenen Garten. Das ganze im Wasserbett. Herrlich!
COOK THE GART'L
Die neue Küchenlinie ist mehr als gelungen: Der Schwerpunkt auf regionalen Zutaten und saisonalen Spezialitäten ist wunderbar. Tradition trifft auch in der Küche auf moderne Akzente.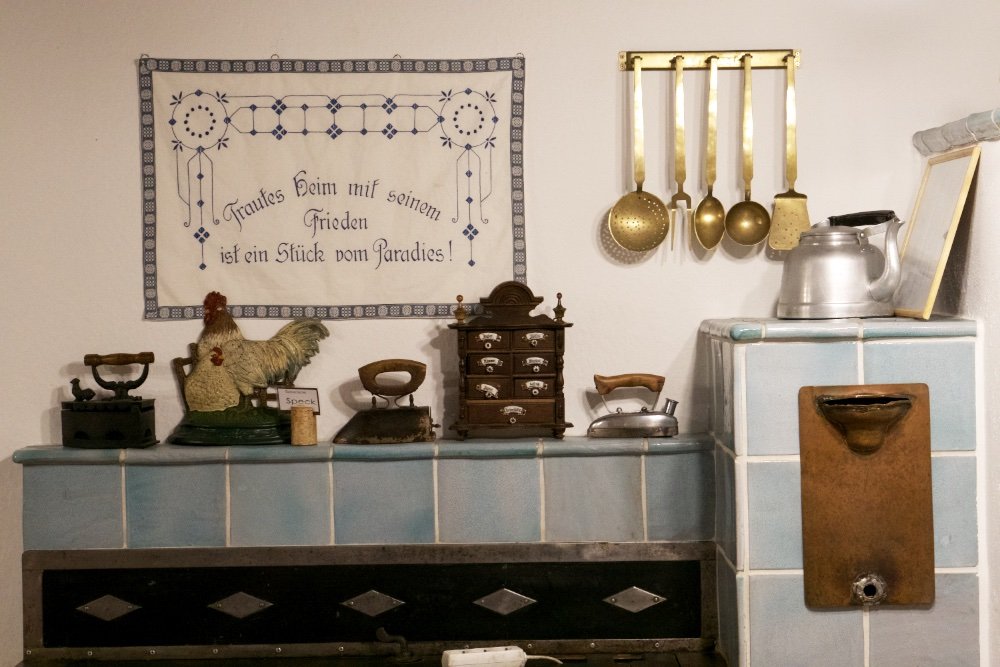 Die Bauern und Landwirte aus der Umgebung beliefern die Küche des Molzbachhofs mit ihren besten Produkten, die Herkunft der einzelnen Lebensmittel ist in der Karte nachzulesen. Traditionelle, österreichische Schmankerl treffen auf moderne Küche und sind Genuß pur.
Zeit für dich.
Familie Pichler führt das Hotel bereits in der dritten Generation – hier merkt man die Liebe zum Beruf und das Leben für die Gäste. Sie machen zusammen mit ihren Mitarbeitern den Molzbachhof zu einem Ort der Gelassenheit und zur Ruheoase in Mitten der prächtigen Natur des Wechselgebiets.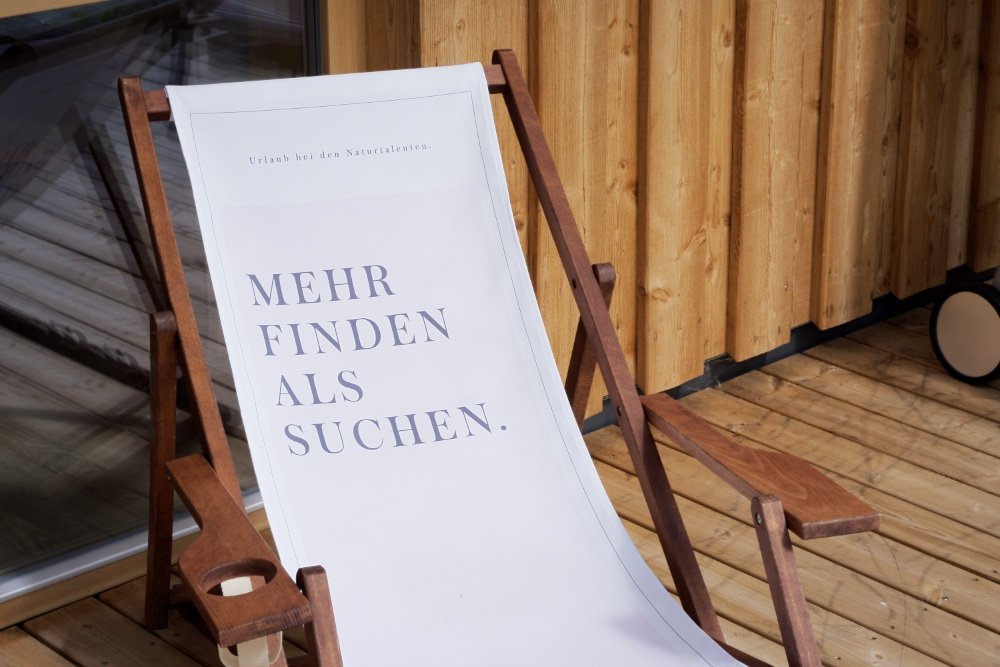 Hier im Molzbachhof wird seit fast 40 Jahren auf Nachhaltigkeit, Regionaliät und Wellness gesetzt. Das Wohlbefinden der Gäste und das Zusammenspiel mit der Natur finden sich in jeder kleinsten Ecke wieder. "Urlaub bei den Naturtalenten" wird gelebt.
Der Zubau Holzbach aus Thoma-Holz ist sowas wie die Vollendung der Pläne und die gesammelte Erfahrung der letzten Jahrzehnte und macht die Erdung und die Entspannung in jeder Hinsicht spürbar.
TIPPS:
Wanderungen und Ausflüge
Schigebiet St. Corona
Tropfsteinhöhle
Das sagt Alva, meine tolle Kolumnistin und Pressereise-Begleitung:
"Als Dani mir vorschlug, ein paar Tage wegzufahren, um mir mit ihr ein Holzhotel anzuschauen, habe ich gejubelt.
Ich hätte auch ein Hotel am Gürtel genommen um einmal zu einer wohlverdienten Pause vom Familienalltag zu kommen. Aber DAS war natürlich etwas ganz anderes. Wunderschön und friedlich gelegen mit einem romantischen Schwimmteich, der vor allem für mich, bekennende Badenixe, ein Highlight war.
Dani musste ich ja erst überreden mit mir ins Wasser zu springen, aber dann gab sie eine doch recht beachtliche Meerjungfrau ab.
Das Essen im Hotel Molzbachhof war unglaublich liebevoll dekoriert und hat traumhaft geschmeckt.
Das Holz und dieser charakteristische Duft begleiteten uns in fast jeden Raum. Neugierig haben wir vom Solestollen bis zum Rasul alles ausprobiert. Und die Tage waren einfach wundervoll."