Spielplatz am Leopoldskroner Weiher:
Im Moment ist unser absoluter Lieblingsspielplatz in Salzburg, der am Leopoldskroner Weiher. Zu Fuß kann man von der Innenstadt gemütlich über das Nonntal in ca. 30 Minuten hin spazieren, sollte man mit dem Auto anreisen, läßt sich meistens ein Parkplatz beim "Weiherwirt" finden. Wir kommen immer mit dem Fahrrad und der Spielplatz bietet einen optimalen Zwischenstopp bei unserer Radtour.
Der Weiher
Der direkt am Weiher gelegen Spielplatz, liegt im Schatten und eignet sich so perfekt für einen heißen Tag. Auf der anderen Seite grenzt der Spielplatz an einen kleinen Wald, in dem sich weitere Abenteuer erleben lassen. Man kann Hütten bauen, Steine in den Bach werfen oder einfach eine 1km lange Runde spazieren gehen. Außerdem hat man einen fantastischen Ausblick auf der Schloss Leopoldskron (Sound of Music) und die Festung Hohensalzburg. Das Panorama ist einfach unschlagbar und in regelmäßigen Abständen kommen "Sound of Music" Touristengruppen vorbei und es läßt sich der eine oder andere Funfact über diesen Film in Erfahrung bringen.
Der Spielplatz
Die Geräte am Spielplatz bieten sowohl etwas für die ganz Kleinen wie z.b zwei Babyschaukeln oder eine große Sandkiste als auch die Größeren wie z.B ein Reck, Ringe oder ein Kletterturm. Für uns Eltern gibt es einen Picknick- Tisch und weitere Bänke um den Nachwuchs entspannt beobachten zu können. Neben dem Spielplatz gibt es noch eine Wiese, die z.B zum Fußballspielen genutzt werden kann. Direkt beim Spielplatz gibt es keine Toiletten, aber etwas weiter vorne befindet sich das Restaurant "Weiherwirt", bei dem man sich auch im Gastgarten stärken kann. Allerdings handelt es sich hier um etwas gehoben Gastronomie, daher empfiehlt es sich, die Jause auf den Spielplatz mitzubringen. Ein kleines Stück weiter befindet sich dann noch das Leopoldskroner Freibad, bei dem sich noch vor dem Hintereingang öffentliche Toiletten befinden.
Am Rückweg in die Stadt, kann man noch bei einem Bauernhof mit Tieren, unter anderem Flamingos, vorbei gehen. Der kleine Abstecher ist es auf jeden Fall wert und bietet einen gelungenen Abwechslung direkt in der Stadt.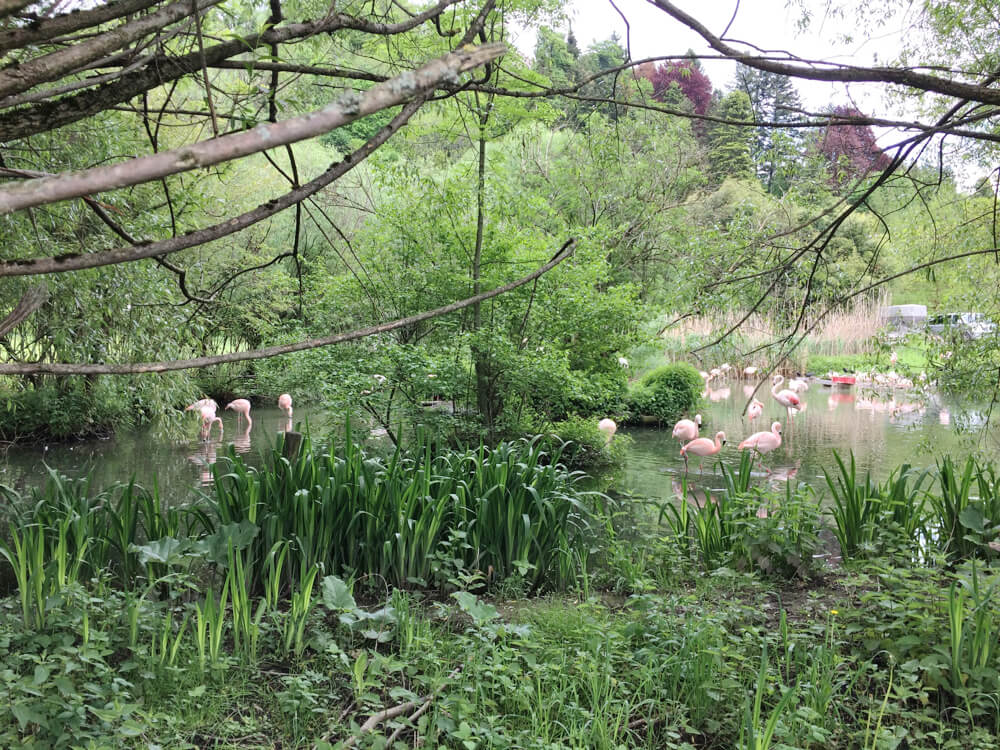 Falls ihr wissen wollt, was man im Winter so alles beim Leopoldskroner Weiher noch neben dem Spielplatz unternehmen kann, dann schaut unter diesem link: gowiththeflo.at nach.
Koordinaten für Google Maps: 47.78482940892276, 13.037713933736086