CHICAGO – Big City Life

Verspürst du wieder mal Lust auf einen Städtetrip?
Tauche ein in Barack Obamas "Windy City", in die ewig zweite Stadt und erlebe Chicago ganz individuell mit deiner Familie.
Egal zu welcher Jahreszeit, diese Stadt lässt sich sowohl in der warmen als auch in der kalten Jahreszeit wunderbar entdecken und geht somit – entsprechend warm gekleidet – als Ganzjahresdestination durch. Besonders für Familien bietet sich Chicago wunderbar an. Warum? Weil für Kinder jeden Alters unglaublich viel zu entdecken ist. Nicht nur die Großen, sondern auch Frau und Herr Klein werden begeistert sein. Die Wolkenkratzer Chicagos sind richtig hoch, doch dank der übersichtlichen Rasterplanung im Herzen der Stadt, ist es ein leichtes, nicht verloren zu gehen. Erkunde die trendigsten Viertel Chicagos wie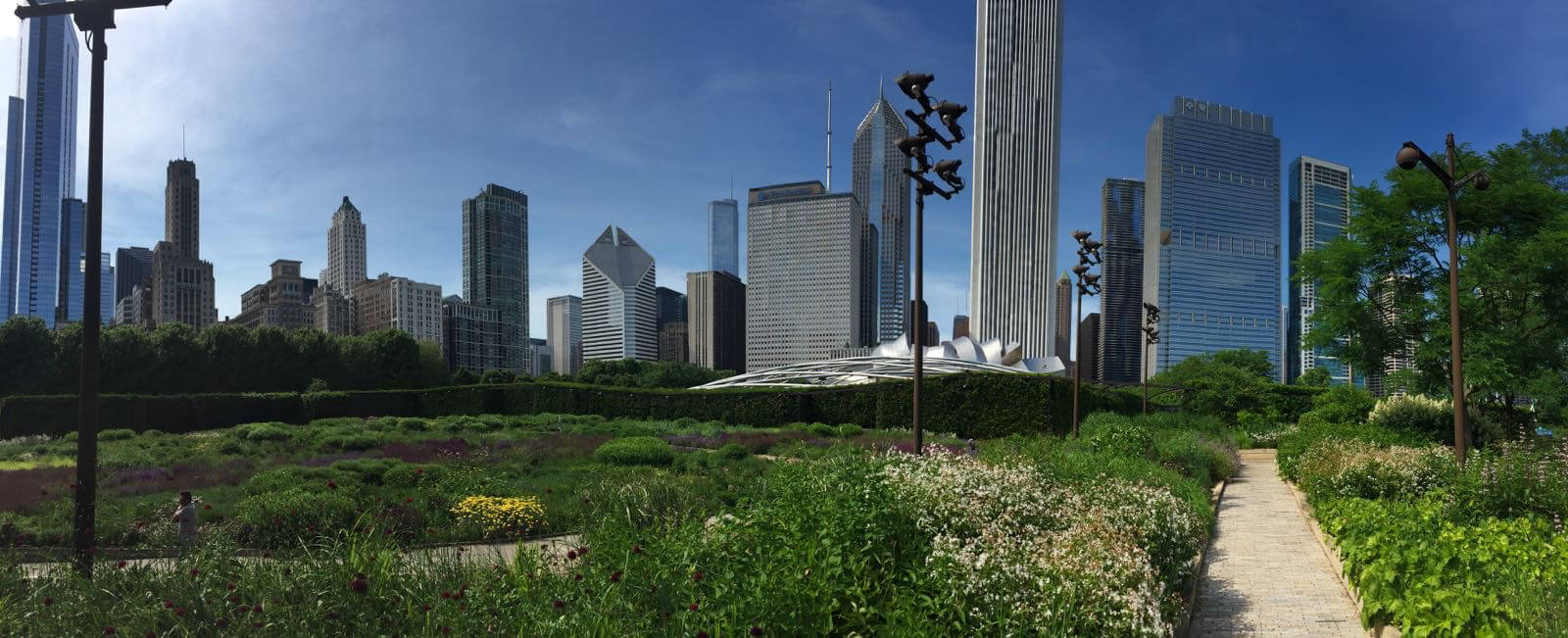 The Loop
The Loop ist sozusagen das Center der Action. Hier pulsiert das Herz Chicagos. Nicht nur die Finanzwelt, das Theaterviertel, historisches oder der Millenium Park sind hier zuhause. Nein, hier entdeckt man auch den derzeit angesagtesten Kinderspielplatz Chicagos. Doch mehr dazu später.
Near North und Navy Pier
Die Magnificent Mile gilt als die Hauptschlagader des Near North Viertels. Gleichzeitig agiert sie als Fortsetzung der Michigan Avenue Richtung Norden. Neben hippen, upscale Shops findest du hier auch viele Kunstgalerien. Weiter östlich stolpert man unweigerlich in das Vergnügungsviertel Navy Pier. Direkt am See gelegen lässt das Navy Pier die Kinderherzen höher schlagen. Zahlreiche Shops, das Kindermuseum, das kürzlich neu gestaltete Riesenrad und viele andere Attraktionen laden hier endlos zum Verweilen ein.
Gold Coast
Die Gold Coast ist seit mehr als 125 Jahren die Topadresse der Reichen und Schönen. Schwer bestückte Beautys tummeln sich in stylisch, hochpreisigen Boutiquen, während sich draußen Rolls Royce, Tesla, und Bentley Besitzer um den besten Valet Parkplatz streiten.
Lincoln Park & Old Town
Der Lincoln Park wird auch gerne "the green space" genannt und lädt mit seinen schön in Szene gesetzten Lagunen, kurzen Wander- und Spazierwegen, Sportplätzen und großen Grünflächen zum Faulenzen und Picknicken ein. Spaziert man weiter Richtung Norden kommt man direkt zum Lincoln Park Zoo (Eintritt frei!). Ihr wollt noch mehr Urlaubsfeeling? Ok, gibt´s natürlich auch! Wo? Eine Brücke führt vom Lincoln Park direkt zum Lake Michigan, zur Strandpromenade und zu den Stränden. Los geht´s!
Lake View & Wrigleyville
Tolle Nachbarschaft mit interessanten Lokalen tagsüber und ein garantiert spannendes Nachtleben in den unzähligen Barvierteln. Das sportliche Highlight ist hier bestimmt das zweitälteste Baseball Stadium (gebaut 1914) benannt nach dem Chewing-Gum Hersteller Wrigley Field.
South Loop
Der South Loop beheimatet den Museum Campus. Hier findet man Museumsgrößen wie das Field Museum of Natural History, das Adler Planetarium oder das Shedd Aquarium. Noch ein Stück weiter südlich befindet sich ein weiteres Highlight, das Museum of Science & Industry.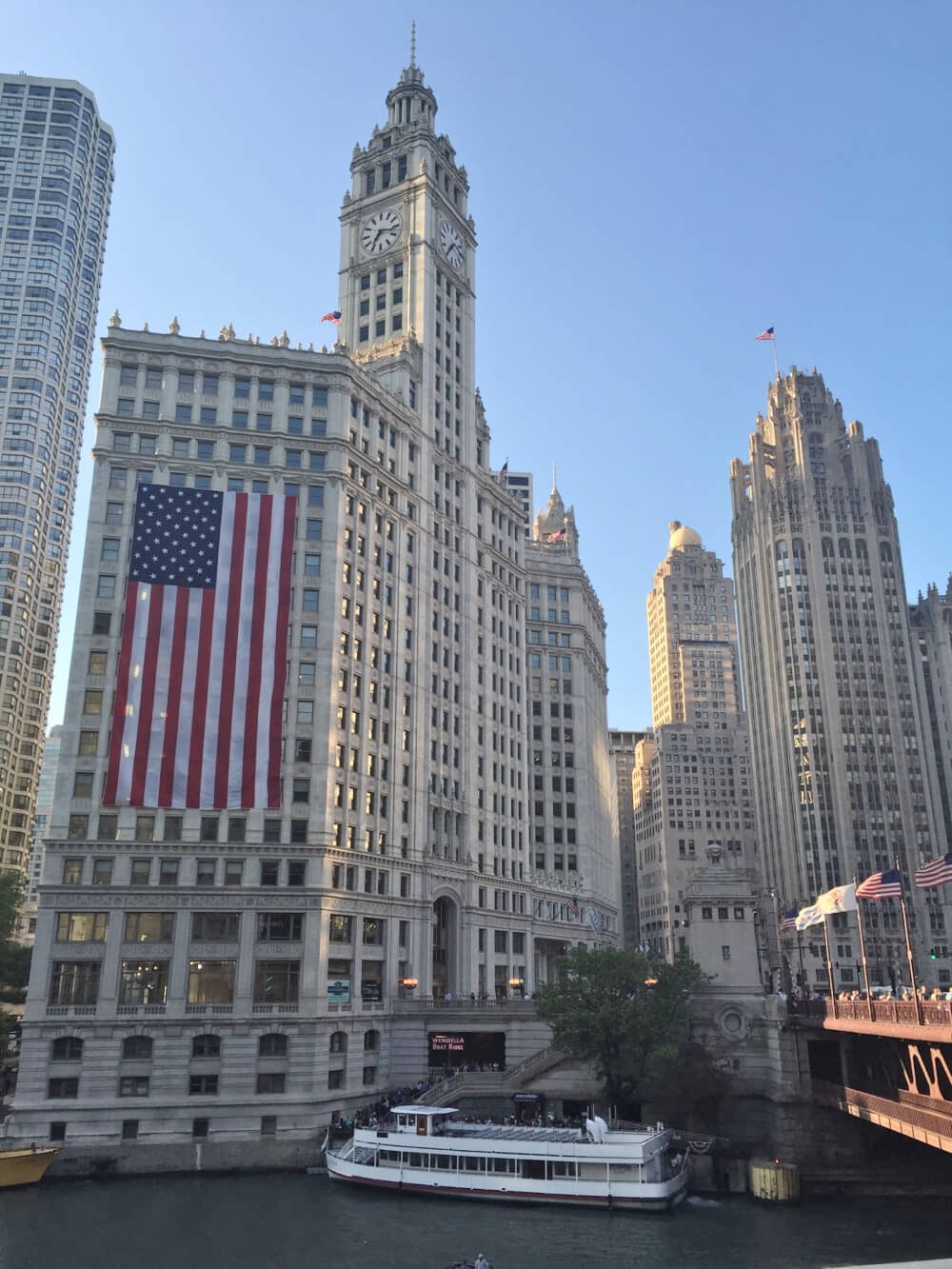 Berühmtes und Verstecktes entdecken und so viel als möglich mit nach Hause nehmen. Wie dir ein Tagesplaner dabei helfen könnte:
Tag eins
Entdecke Chicago mit dem Boot. Starte den Tag mit einer Architectual Cruise entlang des Chicago River und lasse dabei die Geschichte und die atemberaubende Architektur auf dich wirken, Chicago gilt nicht umsonst als der "Geburtsort der modernen Architektur". Danach geht´s weiter zum Millenium Park. Plane mindestens einen halben Tag dafür ein. Um dorthin zu gelangen, kannst du beispielsweise mit der LOOP ein paar Stationen fahren. Es zahlt sich aus! Im Millenium Park angekommen gilt das Kunstwerk "The Bean" als Fixpunkt. Kern des Parks ist das Jay Pritzker Pavillion. Alle Kunstbegeisterten kommen definitiv im Art Institute of Chicago gleich nebenan voll und ganz auf ihre Kosten. Die Crown Fountain schafft – besonders im Sommer – ideale Abkühlung für Jung und Alt. Kinder packt die Badehose aus! Vergesst nicht, auch genug Zeit für den ultimativen Maggie Daley Spielplatz einzuplanen. Es lohnt sich!
Tag zwei
Beginne den Tag mit einem Spaziergang durch die Magnificent Mile bevor es ab zum Navy Pier geht. Das Children Museum ist großartig und auch eine Runde mit dem Riesenrad ist zu empfehlen. Der Ausblick vom Lake Michigan auf die Skyline ist beeindruckend. Hier werden auch interessante Bootstouren angeboten, bitte checken!
Weiter geht es über den Grant Park und seiner Clarence F. Buckingham Memorial Fountain zum South Loop Museum Campus. Wahlweise stehen hier das Field Museum, das Shedd Aquarium oder das Alder Planetarium zum Entdecken bereit.
Bleibt noch Zeit kannst du entweder einen Ausblick vom 103. Stockwerk des Willis Tower oder aber auch vom Hancock Tower wagen. Beides garantiert einen atemberaubenden Weitblick, sowohl bei Tag als auch bei Nacht.
Tag drei
Starte den Tag mit einer Portion Frischluft und fühle den Sand unter den Füßen, denn es geht ab zum North Avenue Beach. Von hier aus geht es dann Richtung Lincoln Park. Unbedingt Bälle nicht vergessen, hier kann gekickt oder auch Basketball gespielt werden. Tierisch geht es im Lincoln Park Zoo weiter. Hier warten nicht nur Löwen, Tiger und Bären auf dich.

Exotische Blumen und Pflanzen sind im Lincoln Park Conservatory gleich nebenan zu erkunden. Nun geht es weiter Richtung Norden. Alle Sportbegeisterten werden nicht nur im Stadion selbst sondern auch schon rund um das Wrigley Field die sportbegeisterte Atmosphäre spüren.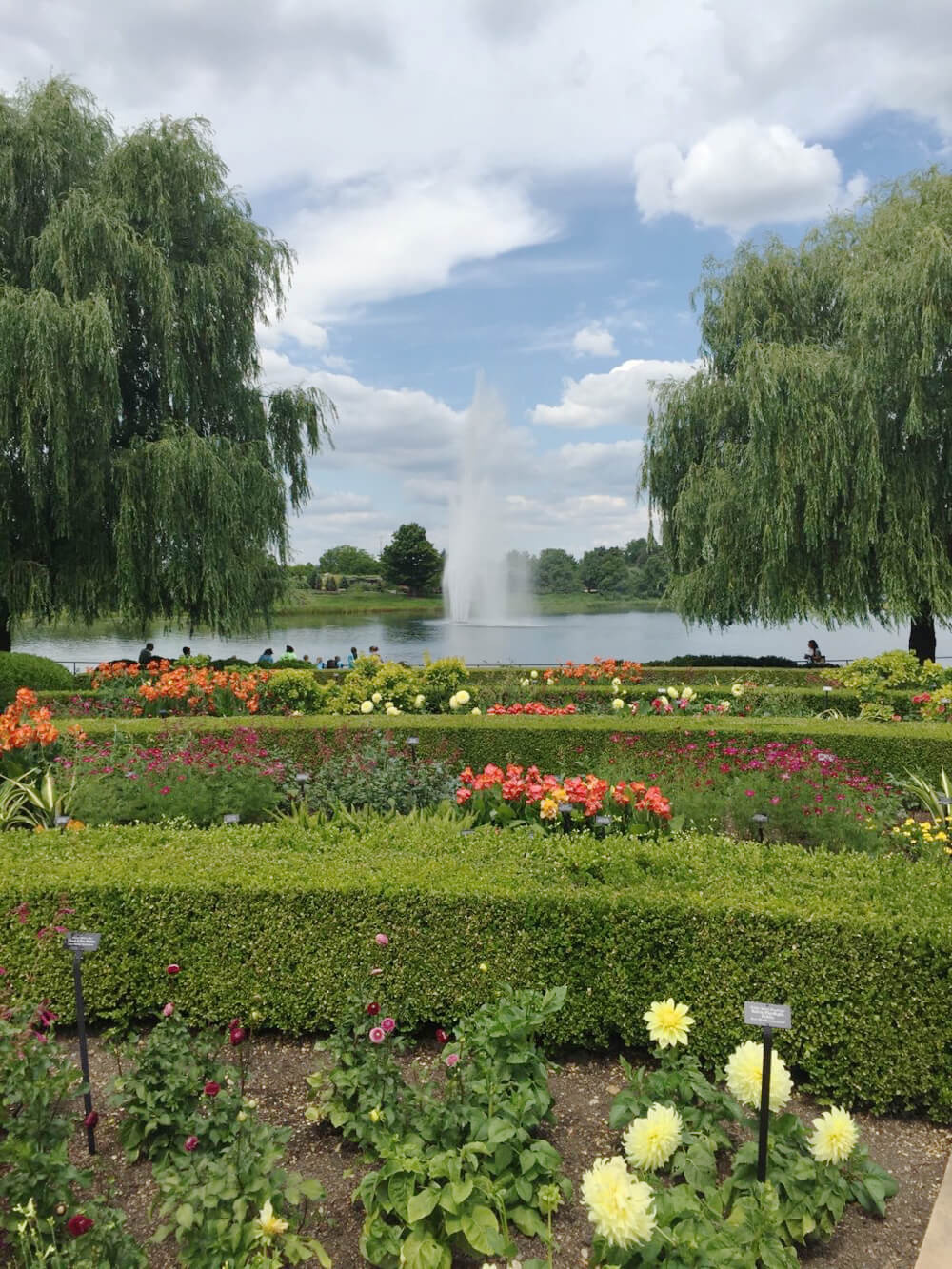 Tag vier
Der Vormittag steht ganz im Zeichen des Museum of Science & Industry. Plane hier mindestens einen halben Tag ein. Danach ist allen Architekturfreaks ein Abstecher zu Frank Lloyd Wrights designtem Robie House zu empfehlen. Bleibt noch Zeit, dann denkt an eine Radtour. Es gibt zuverlässigen Fahrradverleih, tolle und ansprechende Strecken und auch – bei Bedarf – verschiedenste geführte Touren.
Best eating
Nicht nur kulturell sondern auch kulinarisch ist Chicago eine absolute Top Adresse. Bestimmt gut aufgehoben bist du im Girl & the Goat, Gibsons Bar & Steakhouse, Fogo de Chao Brazilian Steakhouse, Foodlife (Watertower), Eataly
Best for kids
Kinder – krempelt die Ärmel hoch, es gibt viel zu tun!

Museum
Chicago Children´s Museum, Field Museum of Natural History, Peggy Notebaert Nature Museum, Museum of Science & Industry
Entertainment
Maggie Daley Park, Lincoln Park Zoo, Navy Pier, North Avenue Beach
Best Shops
American Girl Place, Dylan´s Candy Bar, Lego Store, Hershey´s Chocolate
Chicago – eine Stadt zum Verlieben

Viele Freunde, Bekannte, Fremde und New Yorker schwärmten immer wieder und unaufhörlich von der Schönheit und Sauberkeit Chicagos. Sie alle hatten Recht! Die hier gelebte Weltoffenheit begrüßt dich und die "Midwest"-Freundlichkeit umarmt dich und lässt dich nicht mehr los.
Welcome to Chicago!
Alles Liebe,
Natalie ;o)
Mein Herz schlägt auch für…
Wendella Boats, Dylan´s Candy Bar, Art Institute of Chicago, Bluesfestival, Museum of Science & Industry, Signature Lounge at the 96th im Hancock Tower, Oriental Theatre, Gospel Brunch im House of Blues, Wicker Park, Green City Farmers Market, Cafe Vienna, Ravinia Festival, Millenium Park, Children Museum, Magnolia Bakery Chicago, Real Urban Barbecue in Highland Park, Botanical Garden Chicago, Chicago Blackhawks, Fahrradtour entlang des Lake Michigan, Food-Festival, Barnes & Nobles, Sushi-Bars, Cindy´s, Lincoln Park Zoo, Buddy Guy´s Legends, Flussspaziergang entlang des Chicago Rivers, Double Door
Gastautorin Natalie lebt seit 2013 in den USA. 2 Jahre davon verbrachte sie mit ihrer Familie als Expatmom in und um Chicago.